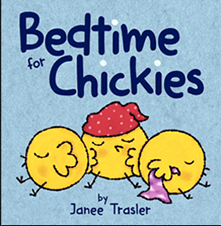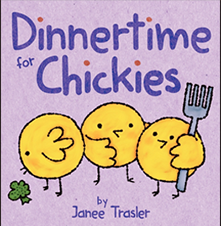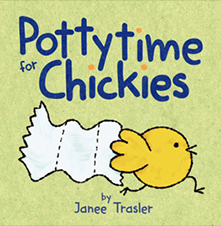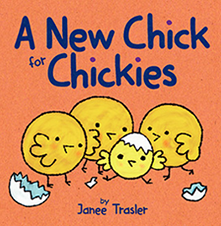 Grow up with the Chickies!
The engaging rhymes and endearing illustrations make these board books from HarperCollins perfect for babies and toddlers to grow up with.
Bedtime for Chickies
Cheep! Cheep! Cheep!
What does it take to get the Chickies to sleep? Fall asleep with the Chickies in this heart-warming bedtime book!
Pottytime for Chickies
Learning to go to the potty is tricky for the Chickies! This playful book helps parents and children as they go through potty training.
Dinnertime for Chickies
Dinnertime, Chickies. Let's all eat. Wash your wings, and take a seat!
Have dinner with the Chickies in this hilarious board book!
A New Chick for Chickies
Life was perfect until...CRAAACK!The Chickies have a new brother.
Big sisters- and brothers-to-be will be excited to take a cue from the lovable Chickies and cheep for joy when a new baby arrives!
​

Publisher's Weekly says:
"The jittery black outlines Trasler gives her characters match the energy of the chickies as they bounce around the bedroom, much to the dismay of the larger animals, and her characterizations are full of humor and personality."
Kirkus says:
"The Chickies are bright yellow circles with simple yet incredibly expressive features, while their big-eyed animal caretakers are endearingly cartoonlike. Wobbly black outlines lend an air of instability and happy chaos to the effort."
The Chickies say:
"Cheep! Cheep! Cheep!"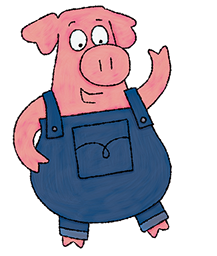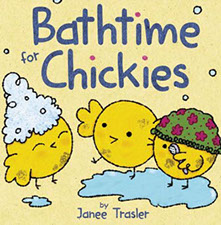 Bathtime for Chickies
It's bathtime for the Chickies!
In this playful and helpful book, parents and children will find that Pig, Cow, Sheep, and Chickies make bathtime lots of fun!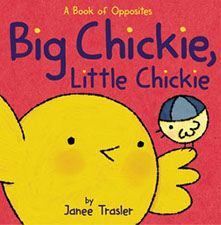 Big Chickie, Little Chickie
In the newest addition to the hilarious series, the Chickies say cheese, while young readers learn their opposites.